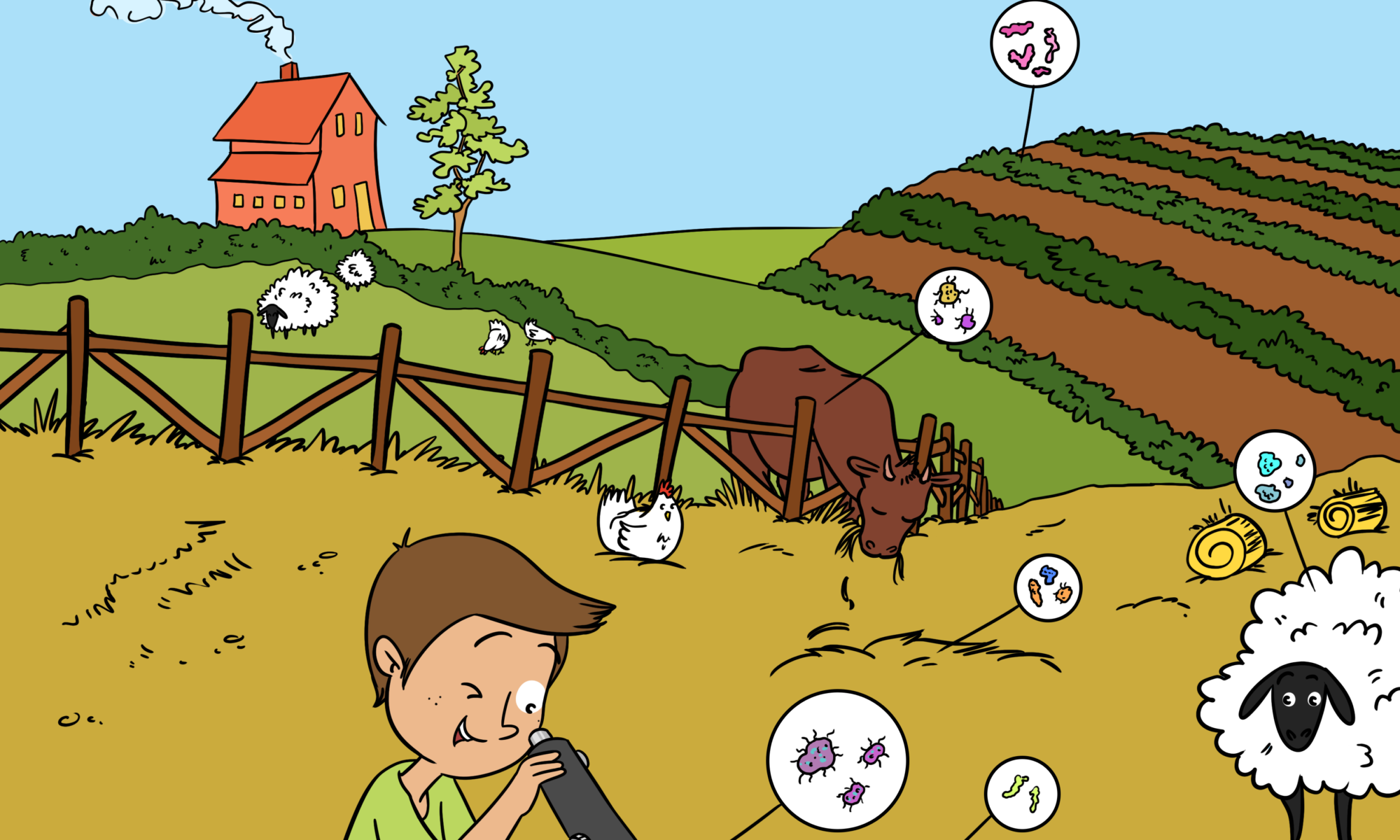 Tiny Microbes, Big Yields: The Future of Food and Agriculture
About the Publisher
Frontiers for Young Minds believes that the best way to make cutting-edge science discoveries available to younger audiences is to enable young people and scientists to work together to create articles that are both accurate and exciting. That is why distinguished scientists are invited to write about their cutting-edge discoveries in a language that is accessible to young readers, and it is then up to the kids themselves – with the help of a science mentor – to provide feedback and explain to the authors how to best improve the articles before publication.
Tiny Microbes, Big Yields: The Future of Food and Agriculture
Edited by Dr. Phillip Myer and Dr. Liesel Schneider, this collection of articles focuses on understanding more about microbial communities, biodiversity, and their relationships with food and agriculture. This includes, but is not limited to, food and animal production, animal health, food safety, crop safety and production, and agricultural sustainability through microbial-based approaches. What we can learn about these tiny living beings can help provide safe, nutritious, and sustainable food to a growing human global population.
How to Gain Access to the eBook
Download a copy of the eBook in PDF format:
https://www.frontiersin.org/research-topics/11227/pdf

Visit the webpage:
https://kids.frontiersin.org/collections/11227/tiny-microbes-big-yields-the-future-of-food-and-agriculture