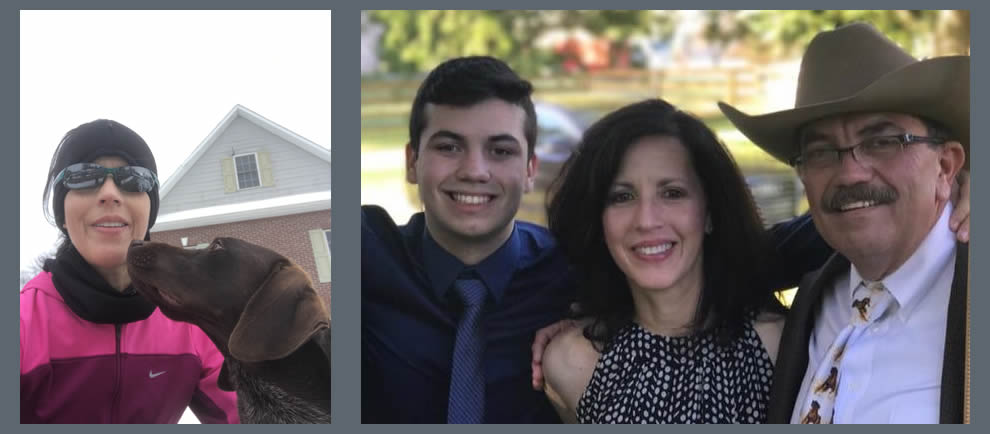 Animal Science is fortunate to have dedicated and talented professional staff that assists our faculty in their research and programs. We would like to take the opportunity to let you get to know them. Today we will meet Maria Prado.
Questions
Tell us about your position and what you do in Animal Science.
I am an assistant professor of practice. In this role, I teach in the department part time and practice veterinary medicine on the side. I teach a core course (Animal Health Management) and a capstone course (Companion and Exotic Animal Management). In addition to teaching these courses, I do some advising of undergraduate students, guest-lecture in other courses, collaborate with research projects and extension.
What brought you to Animal Science?
I came here as a spouse hire after my husband Tulio was offered a position at the CVM as an assistant professor of Theriogenology.
What is the best part of your job?
I love the diversity of my role inside and outside the department but the best part is teaching young inquisitive minds and watching them succeed.
What is your favorite activity outside of lab/work that makes Friday a day to look forward to each week?
I am a competitive runner and I train 5 days a week with my GSP dog "Kip". During the weekend we go for long runs that may range anywhere from 10 to 16 miles. I also look forward to relaxing at home, taking care of the garden or spending time with my family, particularly my son Daniel. I also like to go hiking, and love to travel and experience other countries cultures.