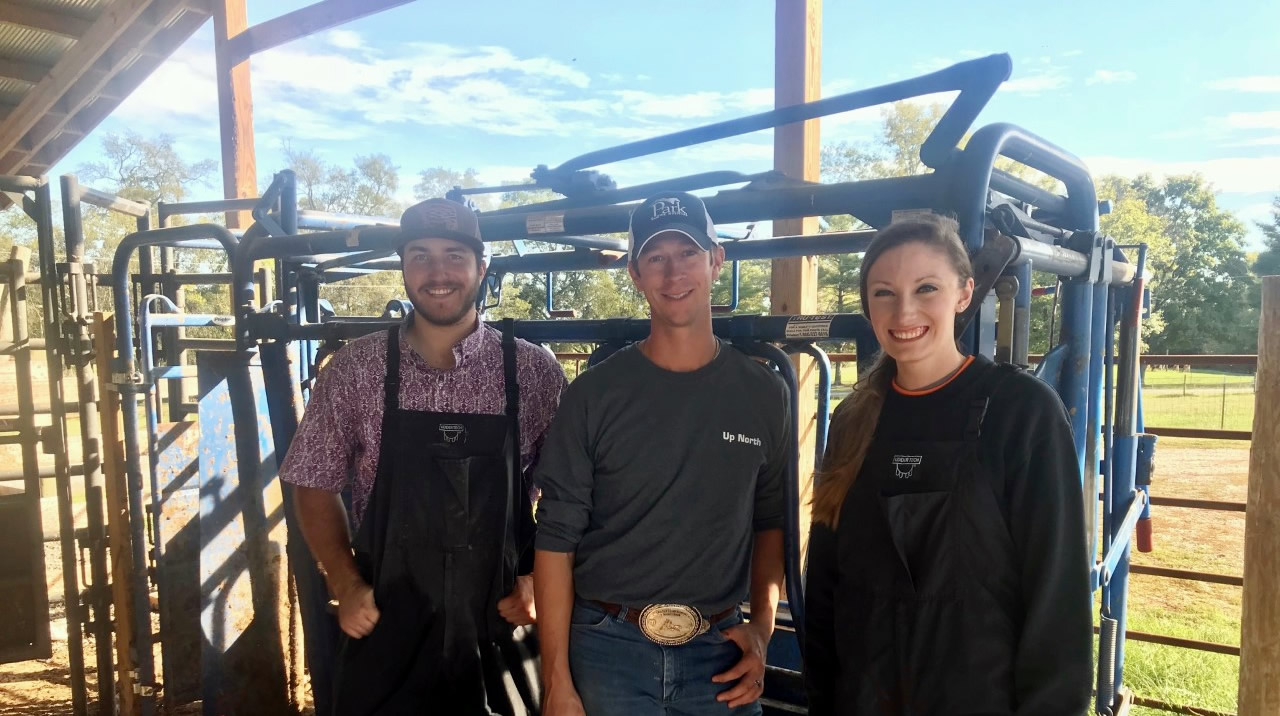 Animal Science has four key areas of research, Animal Health and Well-Being, Genetics and Genomics, Nutrition Physiology and Reproductive Physiology. Today we are highlighting a lab in the Reproductive Physiology area. Kyle McLean, Assistant Professor with a focus in Impacts of Nutrition on Fetal and Placental Development, will share his lab with us.
Questions
What kind of work does your research group conduct?
My lab conducts research in several areas of beef production with a particular focus in early pregnancy and reproductive efficiency on both the male and female side. We are interested in finding out what aspects of the uterine environment impact the establishment of pregnancy and can be manipulate these through diet or other management tools to increase production efficiency.
What led you to your research?
In undergraduate I was always torn between nutrition and reproduction. I was fortunate to stumble into a MS program that combined these two in a wonderful way. Fetal programming had the perfect combination of nutrition and reproduction that almost instantly got me hooked. It is also a field that combined very molecular aspects that are easily connected to industry and the producer. So as convoluted as it seems it fits my interests and passions perfectly.
Where do you see your field in 10 years?
My field in 10 years is an exciting vision. I believe that my lab and those in my will continue to elucidate the mechanisms and requirements for pregnancy which will allow beef and all livestock producers to more efficiently raise livestock. This will also allow producers and research alike to continue to progress towards sustainable food production that can supply the world with a source of nutrient rich food.
Who are your lab members
Contact
Kyle McLean
Assistant Professor, Animal Science