Animal Science has four key areas of research, Animal Health and Well-Being, Genetics and Genomics, Nutrition Physiology and Reproductive Physiology. Today we are highlighting a lab in the Nutrition Physiology area. Phil Myer, Associate Professor, specializing in Rumen Microbiology will share his lab with us.
Questions
What kind of work does your research group conduct?
The work in our research group focuses on the microbial-based aspects of beef cattle nutrition. Essentially, we don't feed cattle. Rather, we feed the microbes, they break down the feed, which then provides nutrients and energy to cattle. Our research consists of work aiming to determine how these microbes impact nutrition and feed efficiency in beef cattle to ultimately improve sustainability and cattle production efficiency.
What lead you to your research?
During the second half of my Ph.D. at Purdue University, I began translating my work and collaborating a lot with researchers examining large animal and cattle gut microbes. I loved it and pursued a postdoctoral position at the USDA US Meat Animal Research Center (USMARC) in Clay Center, NE. My work at USMARC was similar to the work I currently conduct at UTIA which examined the microbial-based aspects of cattle nutrition, however, focused on finishing cattle. This work led me to the University of Tennessee.
Where do you see your field in 10 years?
The work in this field of the rumen microbiome and microbial-based nutrition will be far beyond associations, which has driven this new field over the past several years. Numerous researchers are working hard to determine how these gut microbes interact with the feed and the animal's genetics/genome. Researchers are even trying to determine if microbes can be heritable. In 10 years, we will be well on our way to developing novel nutritional and microbial tools and approaches that can be used for the improvement of feed efficiency in beef cattle throughout all production stages.
Who are your lab members?
Doctoral Students
Master's Students
Research Associates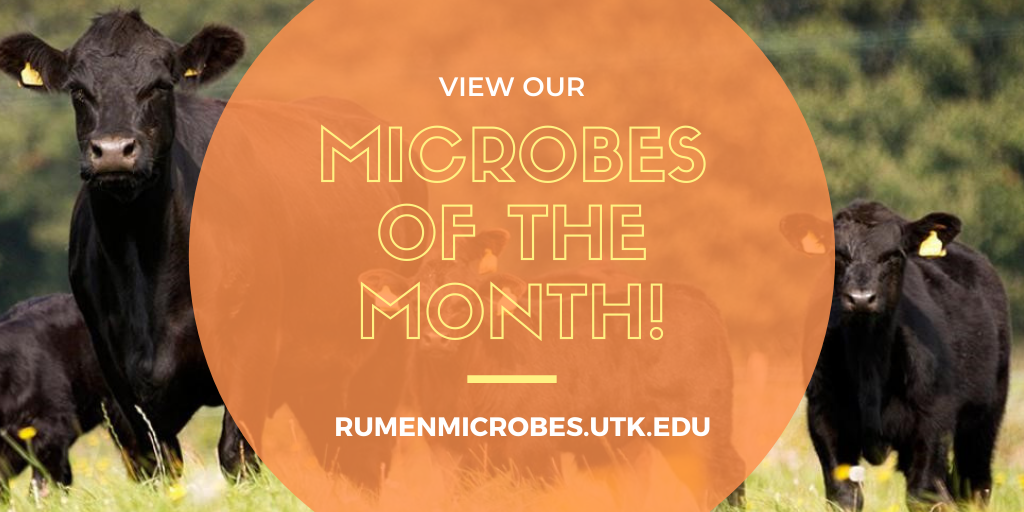 Our research group works diligently to provide valuable information about the role of the rumen and lower gut microorganisms and their impact on the host's performance, nutrition, and health. Written by many of our graduate students, make sure to check out rumenmicrobes.utk.edu!
Contact
Phillip R Myer
Associate Professor, Animal Science