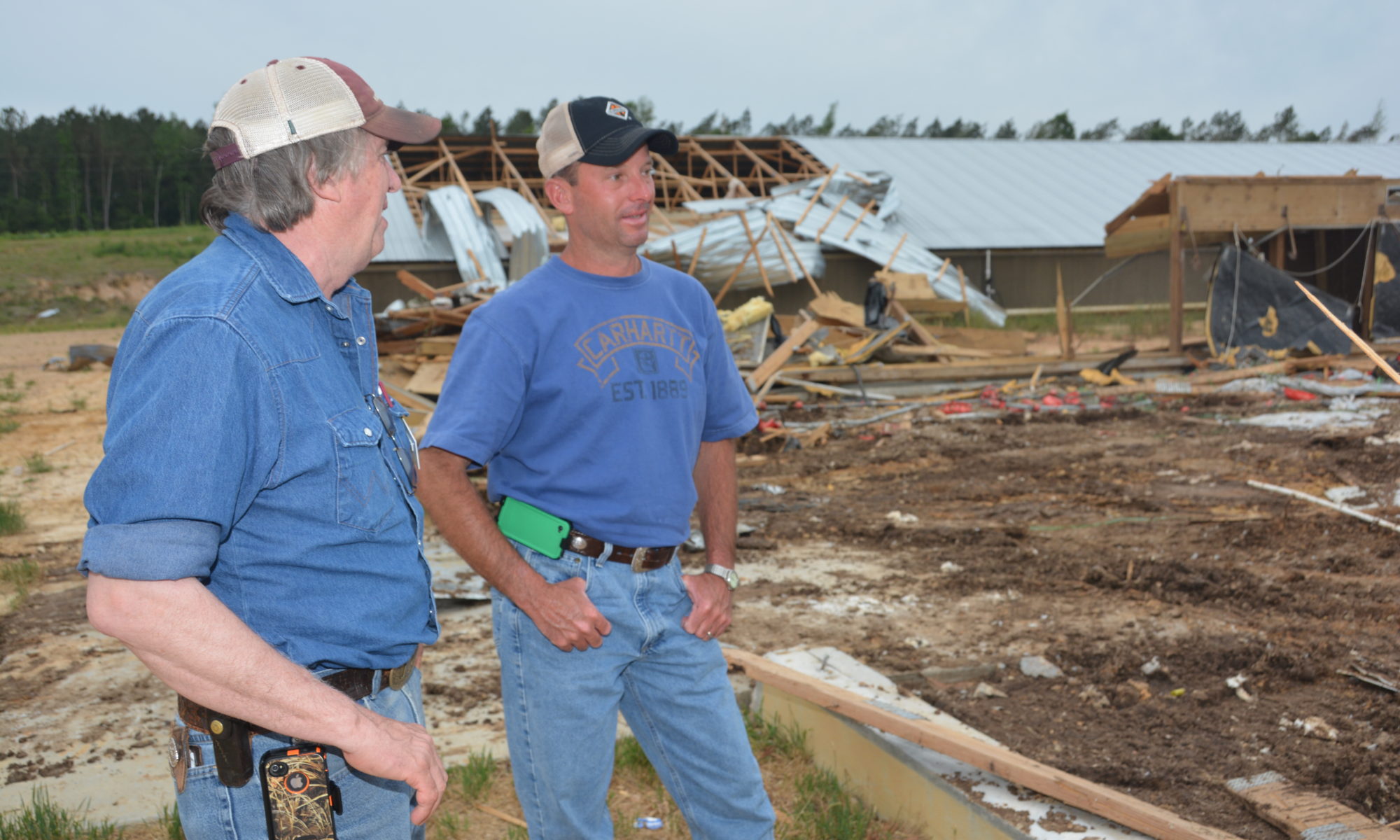 Animal Science has four key areas of research, Animal Health and Well-Being, Genetics and Genomics, Nutrition Physiology and Reproductive Physiology. Today we are highlighting a focus in the Animal Health and Well Being area. Tom Tabler, Professor with a focus in Poultry, will share his focus with us.
Questions
What kind of work does your research group conduct?
We work closely with multiple groups, including the Tennessee Poultry Association, State Veterinarian's Office, Tennessee Department of Agriculture, poultry integrator complexes, and allied industry personnel to coordinate and deliver educational programming on poultry production and disease prevention. We also work with UT Extension County Agents to deliver programming for backyard poultry clientele. We are currently developing Master Producer programs for both backyard clientele and commercial producers. Dr. Robert Burns and Dr. Shawn Hawkins are key to these programs but numerous UT personnel are involved. My Extension efforts focus on helping poultry growers better understand and manage mortality composting, litter management, poultry water quality, LED lighting, sprinklers for cooling broilers, and housing and environmental management. Unfortunately, I've also been on several disaster calls where farms have been destroyed by tornadoes. What I've learned from these experiences is that the thing folks most remember long after the fact is that you were there for them in their time of need. I reckon that's not really research, but it is important, and I try to remember that.
What led you to your research?
I did not set out to be a researcher. After getting a B.S in Poultry Science from the University of Arkansas, I became a broiler service technician for a large poultry integrator in southwest Arkansas for five years. After getting married, I managed a diversified farming operation (contract poultry, contract swine, and beef cattle) for my wife's family in southwest Arkansas. When my wife's grandpa passed away, the farm was sold, and I was contacted by one of my old advisors at Arkansas about managing a four-house commercial broiler operation the school was building. We then moved to Fayetteville, AR and for the next 21 years, I raised broilers for the University of Arkansas. I got my M.S. and Ph.D. degrees at Arkansas while working full-time. My appointment was split between Extension and research at Arkansas. An opportunity came along, and I took it, to teach school at a tiny Alaskan village 20 miles north of the Arctic Circle. While home for the summer, I was contacted by Mississippi State University (MSU) about my interest in becoming a poultry specialist for the MSU Extension Service. I accepted that position and spent 9½ years there before becoming the poultry specialist here at UT on January 1st. The potential of the poultry industry in Tennessee and the opportunities available on both the Extension and applied research side are what attracted me to this position. Personally, I think I'm a better Extension person than I am a researcher. I enjoy applied-type research but I'm not a basic research guy. I like applied research because it's something the average poultry grower can take and utilize in his/her poultry operation. I've worked a lot with LED lighting, spent a lot of time working with litter, and I'm currently researching sprinklers to cool broilers and conserve water. Sustainability is a huge issue for the poultry industry these days and sprinklers save huge amounts of cooling water when managed properly in association with cool cell systems. So, I'm not your usual research-type person. I've gotten here using the road not taken, and for me, as Robert Frost would say, that has made all the difference.
Where do you see your field in 10 years?
The poultry industry will look much different in 10 years. Precision Livestock Farming (PLF) is going to change the poultry industry and UT is on the cutting edge of PLF. There are some extremely talented folks at UT at work on PLF…much more talented than me. But I can hardly wait to take all that PLF knowledge and disseminate it to the poultry industry and their contract growers. As an industry, we must become more sustainable. Society is demanding it and PLF will make it possible. Back in the early 1980's when I was a broiler service tech, things like drones and robots in a chicken house were unheard of and as futuristic as a trip to Pluto. Today, however, I have seen drones and robots at work in a chicken house. So, the future is here. We will always need farmers but faming will look different. Processing will also look different. Automation will play a greater role in the future. Poultry plants are already quite automated, but they will become more so in the future. I'm not saying there won't be challenges because there will. But I am saying PLF is going to change farming as we know it. And it will likely happen well before 10 years go by.
Who are you lab members?
I have mainly an Extension appointment and that changes what you might traditionally think of as my lab group. I partner with a variety of other folks, both in an out of the UT system to provide information, answer questions, and solve problems for the commercial poultry industry and backyard poultry keepers. Drs. Robert Burns, Yang Zhao, Shawn Hawkins, Kevin Ferguson, Maria Prado, Jun Lin, and others are all folks at UT that I work with on poultry-related projects. I also work closely with Pramir Maharjan (poultry specialist at Tennessee State University) and Dale Barnett at the Tennessee Poultry Association to assist the poultry industry and poultry growers across the state.
Contact
Tom Tabler
Professor, Animal Science