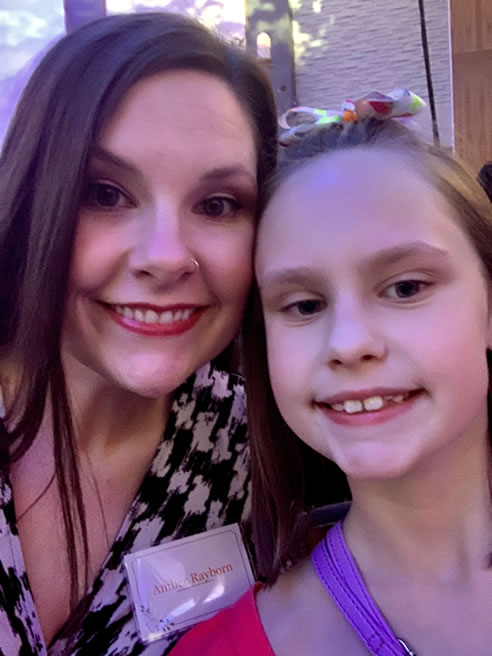 Animal Science is fortunate to have dedicated and talented professional staff that assists our faculty in their research and programs. We would like to take the opportunity to let you get to know them. Today we will meet Amber Rayborn.
Questions
Tell us about your position and what you do in Animal Science.
I serve as the Advising Coordinator for Animal Science, where I provide academic, co-curricular, and career-related guidance and resources for undergraduate students in the ANSC major. I also teach ANSC 100 Orientation to Animal Science, which serves as an orientation and integration into Animal Science with emphases on academic planning, self-exploration, experience learning, and career development.
What brought you to Animal Science?
I was initially drawn to this position because I loved the holistic view of advising and student success that it offered. I also liked that I could relate to students because I took a lot of the same science classes our PVM students do, I grew up on my Memaw's beef cattle farm, and I'm a first-generation college student like many of our students.
What is the best part of your job?
I know it's kind of broad, but: helping our students. We have some amazing students in this Department and being able to help them reach their academic, career, and life goals is what makes this job so fulfilling.
What is your favorite activity outside of lab/work that makes Friday a day to look forward to each week?
I love to spend time with my 8-year-old daughter, Olivia. She is an absolute hoot and I always look forward to being able to spend some quality uninterrupted time with her.