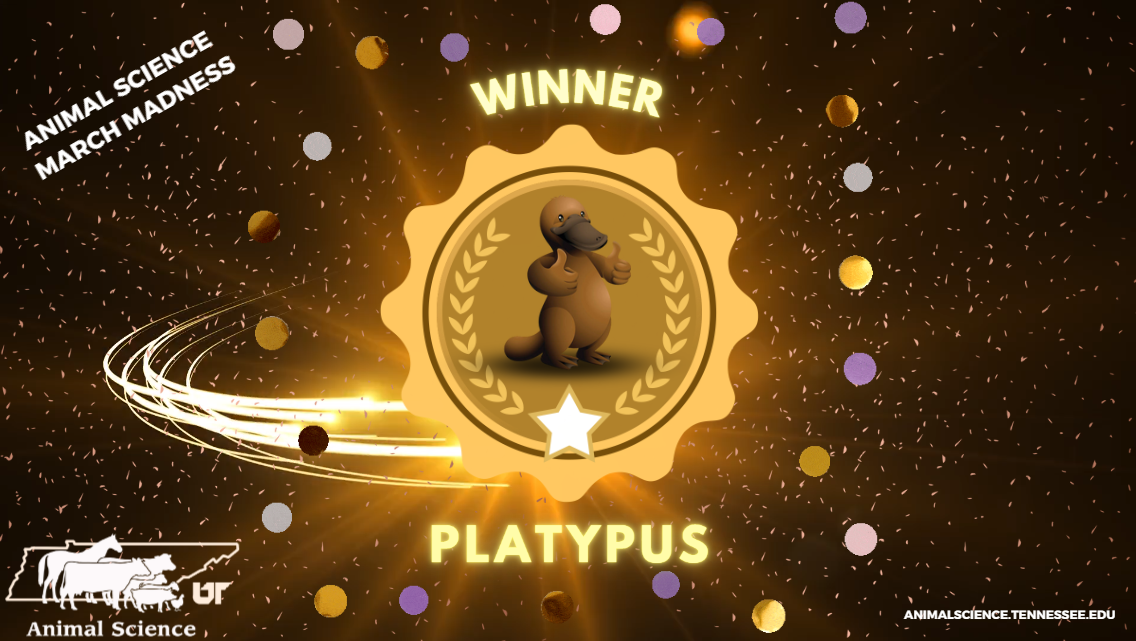 Genius Genomics wins it all with the Platypus!

Thank you to all that voted. See you next year!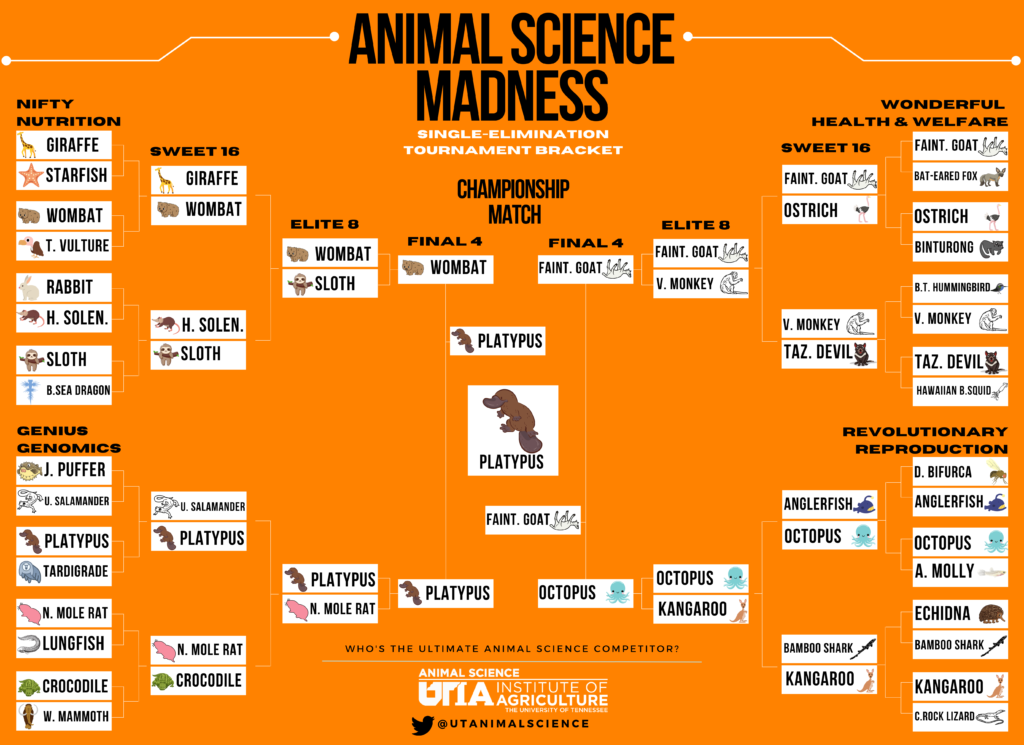 Bracket busted? No worries!
Follow our 32-animal bracket as we match up neat features from the animal kingdom!
Four, 8-animal groups battle it out for the coolest feature: nutrition, genomics, health & welfare, and reproduction!
Be sure to follow UT Animal Science on Facebook and Twitter to keep up with the action and vote for your favorite animal fun facts across our department's major focus areas.