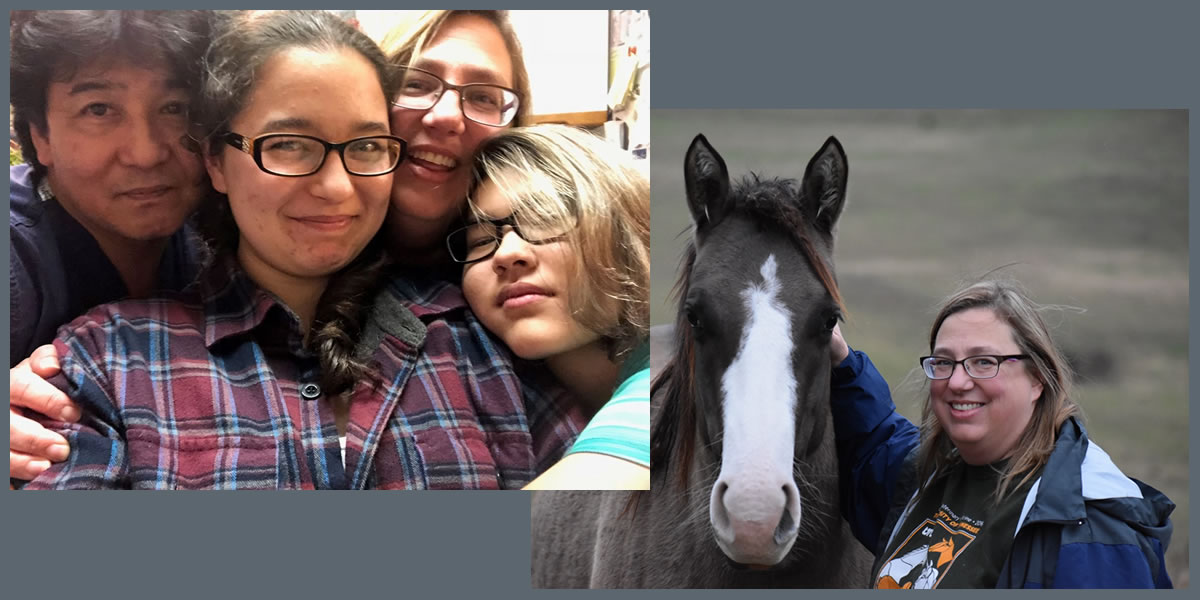 Animal Science is fortunate to have dedicated and talented professional staff that assists our faculty in their research and programs. We would like to take the opportunity to let you get to know them. Today we will meet Cheryl Kojima.
Questions
Tell us about your position and what you do in Animal Science.
My position is "Associate Professor and Undergraduate Coordinator".  I teach genetics (ANSC 340) and swine management (ANSC 483), as well as guest lecture in ANSC 100 and ANSC 250.  I manage the sow breeding and farrowing every semester, which could not be possible with the help of many students.  I make sure any required substitution petitions are in place for graduating students, assist in new student orientation during the summer, and serve as an advisor for many students.  I also coordinate study abroad and internships for undergraduate students. I serve on several committees related to undergraduate curriculum in the Department, College, and University. 
What brought you to Animal Science?
Like many students, I began my undergraduate career in Animal Science looking towards a career in veterinary medicine, but I fell in love with physiology and went to graduate school instead.  I've always been fascinated by the science of living organisms.
What is the best part of your job?
I very much enjoy working directly with students, especially during farrowing week each semester.  Watching the expressions as students deliver their first piglet will never get old!
What is your favorite activity outside of lab/work that makes Friday a day to look forward to each week?
I spend my weekends with my family and animals.  With dogs, cats, and chickens, there are always chores!