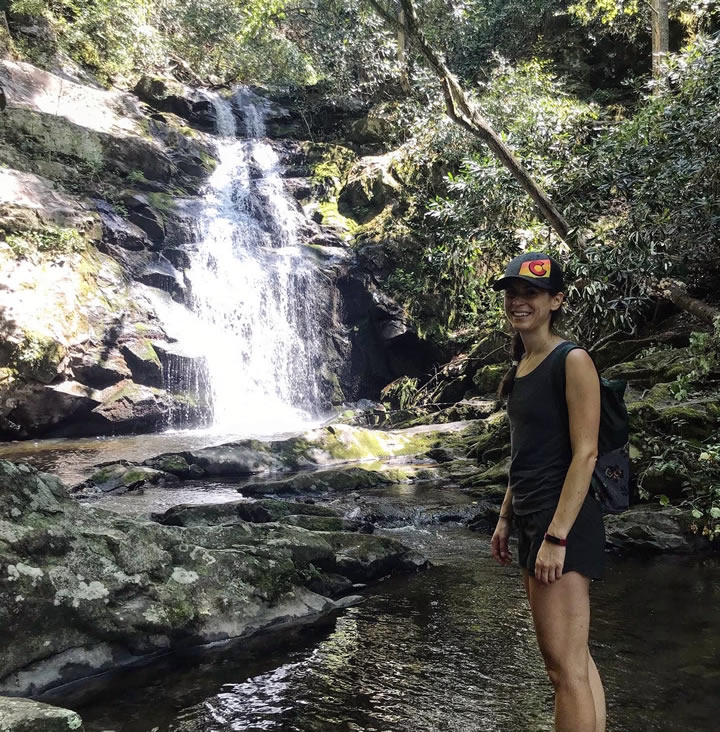 Animal Science is fortunate to have dedicated and talented professional staff that assists our faculty in their research and programs. We would like to take the opportunity to let you get to know them. Today we will meet Elizabeth Shepherd.
Questions
Who are the team of faculty you work with and what is the primary research areas performed by you in the lab?
Right now, I am working with several faculty across the department as needed, but primarily in the labs of Drs. Voy and Myer. Both labs integrate molecular and 'omics approaches to physiology and nutrition, where my role in the lab has covered many different aspects of both.
What lead you to your research interest and what is your favorite procedure to do in the lab?
It was a parasitology course in undergrad that initially sparked my interest and drive towards immunology in graduate school, as I was fascinated by host-pathogen interactions. The immune system never ceases to amaze me in its breadth of activity, while having unique specificity that keeps us alive, and as such I've spent a lot of time keeping cell cultures alive in lab to try to understand it!
What is the best part of your job?
The best part of my job is that it always keeps me on my toes, whether it's training students from all different backgrounds or learning new techniques myself. My background is not in nutrition, so I have had the chance to continue to develop as a scientist and extend my skill sets.
What is your favorite activity outside of lab/work that makes Friday a day to look forward to each week?
I really look forward to getting outside in any capacity and having the chance to travel. I've been climbing for many years, which I love, but I also enjoy gearing up to camp, backpack or now that the weather is warming up, getting out on my stand-up paddle board.