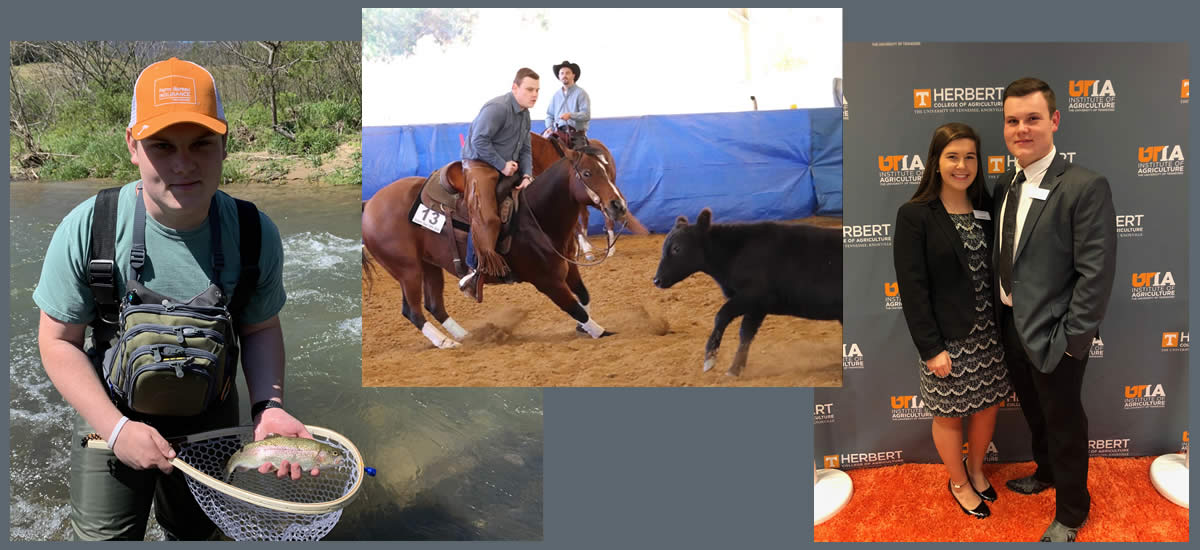 Animal Science is fortunate to have dedicated and talented professional staff that assists our faculty in their research and programs. We would like to take the opportunity to let you get to know them. Today we will meet Sawyer Main.
Questions
Tell us about your position and what you do in Animal Science.
I serve as the Extension Assistant for the Animal Science department. My role is to serve our Animal Science Extension Specialists by helping plan programming, developing curriculum and program materials, coordinate events, and assist in day-to-day extension operations.
What brought you to Animal Science?
My bachelor's degree is in Agricultural Education, and I quickly learned that I wanted to pursue teaching as a career. I have always had a passion for the field of animal science, so I came to this department to greater my knowledge and experience in effort to prepare myself to teach animal science to others. What better way to learn to teach animal science than to work and study through Extension in the Animal Science department?
What is the best part of your job?
My favorite part of my job is having the opportunity to be involved with 4-H youth shows and events. Seeing the youth get interested involved in the agriculture industry, and more specifically the animal science industry, reminds me of the true reason we do what we do here in this department.
What is your favorite activity outside of lab/work that makes Friday a day to look forward to each week?
Outside of work, my favorite thing to do is fly fish. On weekends, I really enjoy traveling to the Great Smokey Mountains National Park to fly fish for wild trout in the streams. It's a great way to disconnect and enjoy the outdoors.