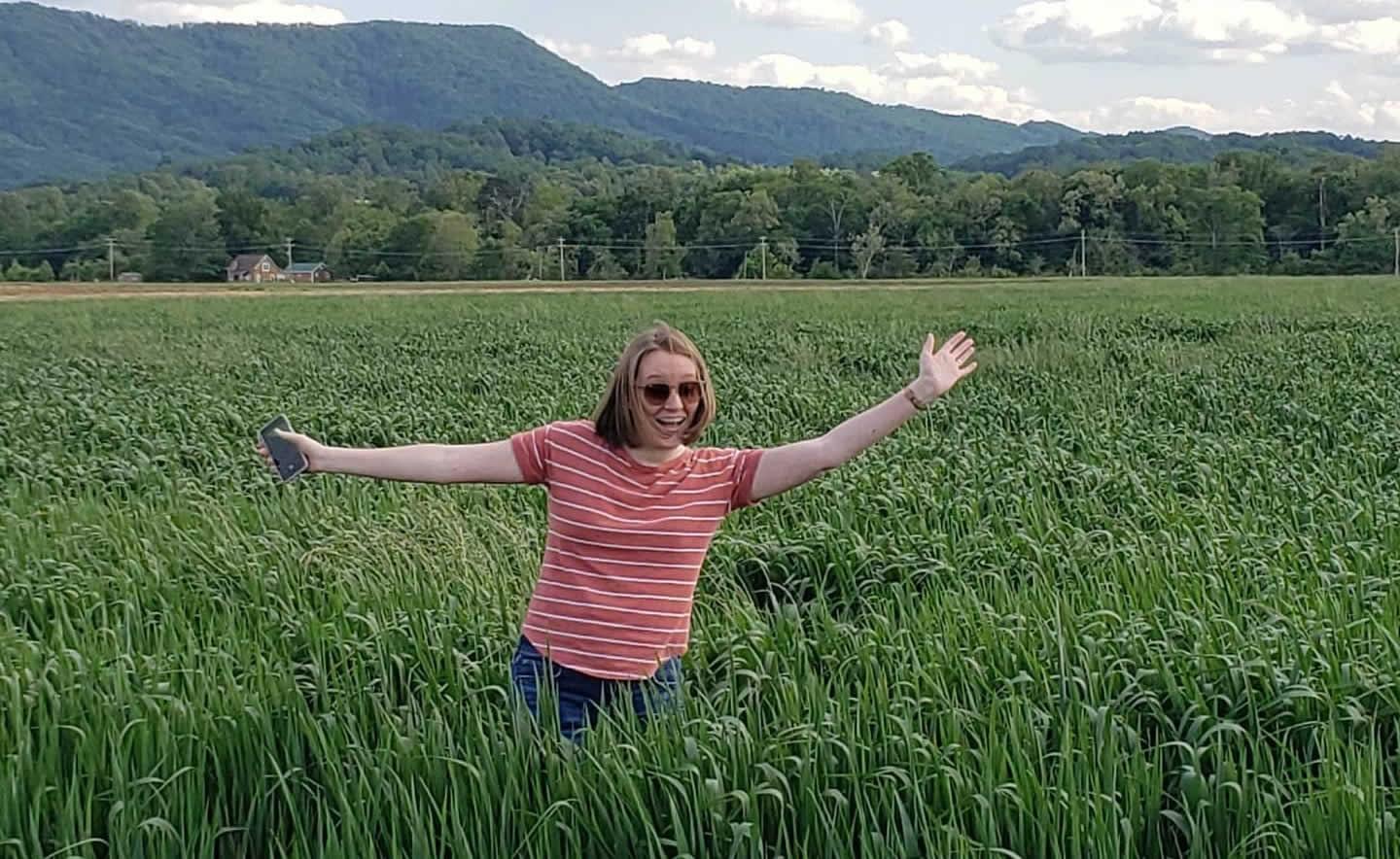 Animal Science has four key areas of research, Animal Health and Well-Being, Genetics and Genomics, Nutrition Physiology and Reproductive Physiology. Today we are highlighting a focus in the Nutrition Physiology area. Katie Mason, Assistant Professor with a focus in Beef Cattle Nutrition Management, will share her focus with us.
Questions
What kind of work does your research group conduct?
Our primary research objective is to identify and provide solutions to beef cattle producers' issues relating to nutrition and grazing management for cow-calf herds and stocker cattle.
Some areas of interest are: extending the grazing season, reduced labor feeding, and matching forage resources to cattle needs. We work with other Extension specialists to coordinate and deliver educational programming for beef cattle production through UT Extension County Agents.
What led you to your research?
My interest in beef cattle began at Abraham Baldwin Agricultural College where I started my undergraduate career and was first exposed to production agriculture. I transferred to the University of Georgia, and during my time there, I completed a county-level Extension internship. I truly had a lightbulb moment during a farm visit: the County Agent, state Forage Extension Specialist, producer, and I were going through soil and forage test reports, and the Forage Specialist was advising the producer on how to develop a grazing management plan. We left the farm and I told the Agent, "I'm going to grad school to study forages and cattle nutrition," and so I began to explore graduate opportunities. That single experience illustrated so well the relationship of Extension with producers and I knew that I wanted a career in Extension. I completed both my M.S. and Ph.D. at Auburn University under the direction of a state Beef Extension Specialist, where I focused on beef-forage systems research and was involved in Extension programming across Alabama.
Where do you see your field in 10 years?
I hope to see nutritional management and grazing decisions become more deliberate and precise. With terms like "sustainability" and "regenerative agriculture" floating around, I believe cattle producers have a huge opportunity to be involved in those discussions, because many of the best management practices we recommend are in line with the expectations associated with those words, e.g. healthy soils, nutrient cycling, water quality, etc. I am hopeful that precision livestock technologies that can be implemented at the pasture level will be adopted by cattle producers to ensure the most efficient use of our land and forage resources.
Who are you lab members?
Because I do not have a formal research appointment, my lab group looks a bit different than others. I collaborate with Extension agents and other faculty to complete demonstrations and applied research that directly answers questions that come from producers. Malerie Fancher recently started as my first MS student. She has an interest in being a county agent, and I plan for her to be involved in my Extension programming in preparation for that role.
Contact
Katie Mason
Assistant Professor, Animal Science