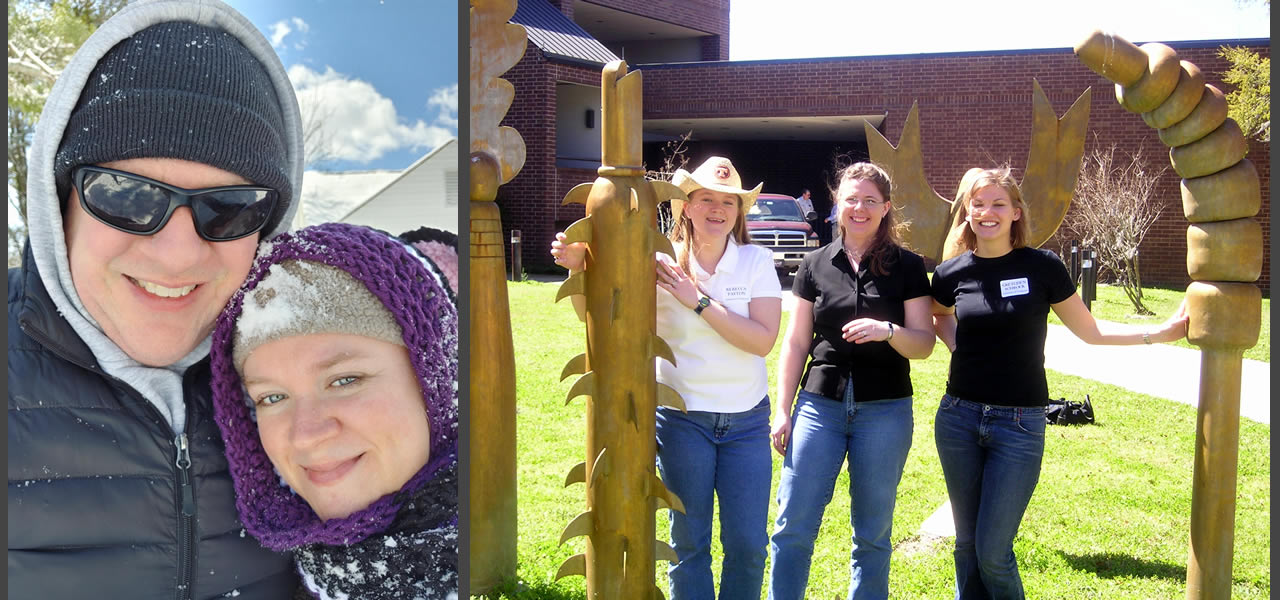 Animal Science is fortunate to have dedicated and talented professional staff that assists our faculty in their research and programs. We would like to take the opportunity to let you get to know them. Today we will meet Becca Payton.
Questions
Who are the team of faculty you work with and what is the primary research areas performed by you in the lab?
I work primarily with Drs. Lannett Edwards and Kyle McLean but also with the other reproductive team members (Moorey, Mathew, Rhinehart, Schrick) as needed. I run the endocrinology/hormone lab as well as the embryology lab. The research itself varies depending on funding but usually involves a lot of microscopy and molecular (RNA/DNA/protein/metabolite) analyses.
What lead you to your research interest and what is your favorite procedure to do in the lab?
When I started undergrad, I was going to vet school like most animal science majors think they will. It wasn't until I took advanced reproduction (AS420) with Dr. Schrick that I realized what I really wanted to do! I don't necessarily have a favorite procedure but I really enjoy the embryo work, whether it is on the farm finding embryos flushed from the uterus or in the lab culturing them in a dish. It makes one really have a deeper appreciation for what a miracle it is that anything, regardless of species, ever gets pregnant and successfully has offspring.
What is the best part of your job?
The best part of my job is probably the "aha" moments. Whether it is seeing the lightbulb finally go off for a student when they "get it" after struggling with a question or technique or having an epiphany about a particular research matter, those rare moments are precious and keep me going.
What is your favorite activity outside of lab/work that makes Friday a day to look forward to each week?
I am a grade A introvert and I love puttering around at home with my husband of 20 years, our two kids, and pets. One of my favorite things to do is get lost in the dirt, planting and pulling weeds. I also LOVE to cook, sing, and be outside (the specific activity isn't all that important!)