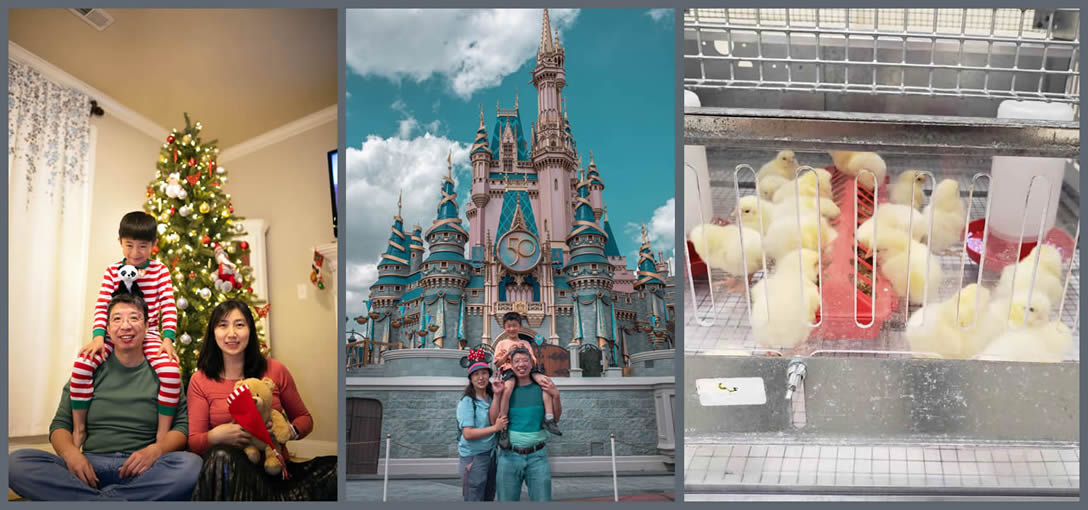 Animal Science is fortunate to have dedicated and talented professional staff that assists our faculty in their research and programs. We would like to take the opportunity to let you get to know them. Today we will meet Ximin Zeng.
Questions
Who are the team of faculty you work with and what is the primary research areas performed by you in the lab?
I'm working in Dr. Jun Lin's lab. My research primarily focused on three area:
Bacterial antimicrobial resistance, such as beta-lactam resistance and colistin resistance, and horizontal gene transfer.
Bacterial pathogenesis and host-pathogen interactions.
Vaccine and other intervention development against bacterial pathogens.
What lead you to your research interest and what is your favorite procedure to do in the lab?
I'm not in this area at the beginning. I like to perform molecular biology at college and worked in a physiology lab. When I come to United States for degree, Dr. Lin led me to the work on Campylobacter control in chicken. Actually, when I was little kid, my family used to raise dozens of chickens and I like to spend time with chickens. After my dissertation on vaccine development against Campylobacter and iron acquisition systems, my research areas were gradually expanded to antimicrobial resistance and horizontal gene transfer.
What is the best part of your job?
Best part of my job is to interact with people with different expertise in animal science. For example, I learned how dairy industry works and dairy research was performed in little river farm and get to know new chicken breeds from colleagues.
What is your favorite activity outside of lab/work that makes Friday a day to look forward to each week?
My weekend schedule is always filled with family activities, especially my son's sports activities, such as soccer and swimming.